Specialty Camps
Mentor Tennis Juniors Camp
Learn and/or Improve your Jr. tennis skills at our Jr. Tennis Summer Camps. Each day of camp we will build on the different aspects of tennis. From basic strokes to game play. As opposed to 1hr a week, having consecutive days will greatly increase retention. Space is Limited so REGISTER ASAP!
Instructor: Coach Rod Pearson, USPTA & USNTA Certified & Triad area instructor for 23+ years
Dates: Mondays through Thursdays
Week 1: June 13th -16th
Week 2: June 20th -23rd
Week 3: July 11th-14th
Week 4: July 25th-28th
Week 5: August 8th – 11th
Ages: 6-13
Times: 9:00am-1:00pm
Location: Fourth of July Park
Fee: $124/week
Registration: Please email mentorent@gmail.com or call 336-459-0647.
Try Rugby
This is a free clinic for kids (girls and boys) ages 10-17 to learn the game of Rugby.
Date: Saturday, July 2
Time: 9:00-10:30
Instruction: By Greensboro Youth Rugby
Location: Ivey M. Redmon Sports Complex (first field on the right on Beeson Road, gravel parking lot.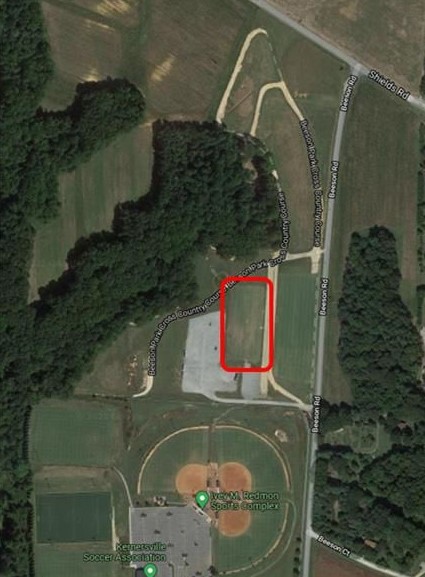 Fee: Free
 Dates have not been finalized for the following Camps:
Lacrosse Intro and Skills Camp
Learn the fundamentals of Lacrosse in a fun, no-pressure camp setting. Work on refining skills with instruction from the Coaching staff of East Forsyth Men's Lacrosse and Kernersville Cannons. The camp will utilize "soft" lacrosse balls, and no contact; so no protective equipment is needed. Players should bring their own stick, or a loaner will be provided for new players. Please bring plenty of fluids. Wear comfortable athletic clothes, sneakers (cleats also acceptable) and sunscreen.
Dates: TBD
Time: 9:00am- 11:00am
Location: Ivey M. Redmon Sports Complex
Age: Kindergarten – 8th grade
Fee: $50
Registration: TBD
Summer Basketball Camps
These camps will provide boys and girls a chance to take their game to the next level by giving them an opportunity to improve their fundamentals. Each age group and skill level will have favorable gym time, station work, and team play. Younger campers, (Kindergarten – 2nd grade) will be shooting on lower, age appropriate goals. Campers will learn passing, ball handling, rebounding, court spacing, team offense, and defensive skills. Campers will have FUN and gain self-confidence, allowing them to create their own winning formulas on and off the court.
Instructor: Charles Crews, Director of Crews Control Skills and Development
Dates: TBD
Times: 9:00am – 12:00pm
Ages: Kindergarten – 9th grade
Location: Kernersville Recreation Center
Fee: $110/each 4-day camp
Discounts:

$20 sibling,
$15 early registration if registered 10 days before the camp start date

Registration: TBD