Ivey M Redmon Sports Complex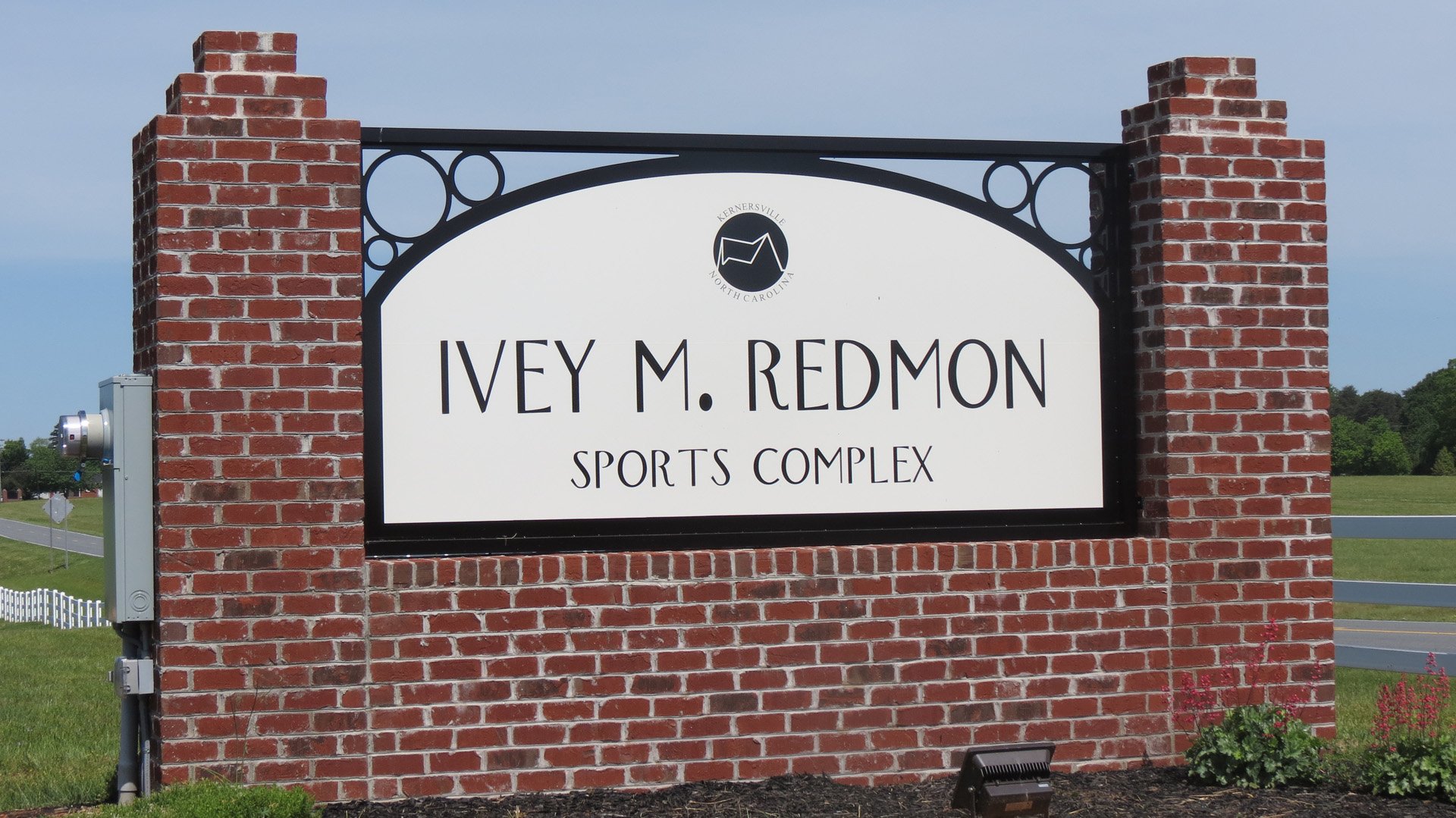 Park Amenities
3 Lighted Baseball/Softball Fields
2 Multipurpose Fields
5 Soccer Fields
1 Cross Country Course
Dog Park
Concession stands
Playground
Restrooms
The Ivey M. Redmon Sports Complex is named in honor of WW2 veteran, former Alderman, and Kernersville citizen, Ivey Redmon. This park opened in 2001, originally under the name Beeson Road Park until it's renaming in January 2013, and currently consists of 103 acres. Since its grand opening, this park has become a leading producer of tourism and economic impact in Forsyth County! The Ivey M. Redmon Sports Complex is home to the Kernersville Soccer Association, and hosts adult softball leagues, youth soccer leagues, high school, and collegiate Cross Country events!
Cross Country Course Info:
Ivey M Redmon Sports Complex Master Plan
The Town began a Master Planning process for Ivey Redmon Sports Complex in 2015. The core features of this park renovation will include a new recreation center, a baseball stadium, a multi-purpose stadium, additional multi-purpose fields, and additional parking.
Photo Gallery