Fourth of July Park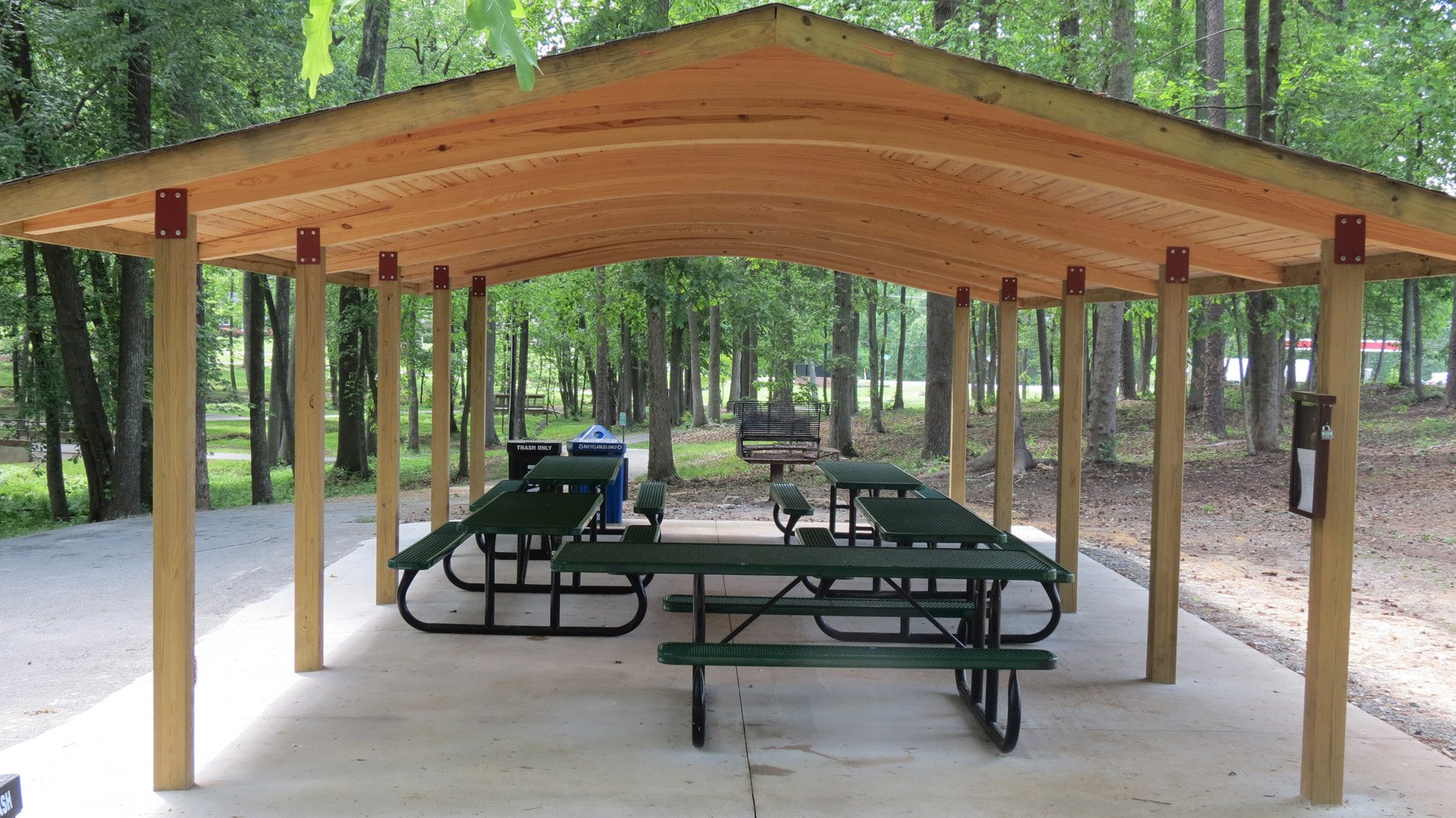 Park Amenities
3 Shelters

Shelter #1: 7 picnic tables, 1 large charcoal grill, 1 standard electric outlet
Shelter #2: 5 picnic tables, 1 large charcoal grill, 1 standard electric outlet
Shelter #3: 7 picnic tables, 1 large charcoal grill, 1 standard electric outlet

Skate Park
Dog Park
Tennis Courts (4)
Pickleball Courts
Basketball Court
Two Restroom Facilities
Walking Trails (map)
All-Inclusive Playground
Individual Picnic Areas & Standalone Grills
This 17-acre park is steeped in Kernersville's history. Originally consisting of 17 different land deeds, the properties were consolidated to be used as a public park. The park is named after the Fourth of July Committee, an equestrian group that historically held events at this location each Independence Day.
Fourth of July Park houses many of the town's biggest events including the Honeybee Festival, numerous 5K and fun run events, and of course our annual Fourth of July fireworks show. After all, what would Fourth of July be without fireworks?
In early 2018 the Parks & Recreation Department identified a need for an accessible play unit and amenities within the county. After selecting what elements were the most important; we made the play unit wheelchair accessible, offered a new swing option, new surfacing at the play unit, repaved the walkway and added play elements throughout the trail. Once construction was completed a group of UNCG Students partnered with us and planned the Grand Re-Opening of Freedom Playground at Fourth of July Park on April 14th. Come enjoy Forsyth County's first accessible playground! Fox 8 News Article
Vivian F. Bennett Dog Park
Kernersville Skate Park
Historic Piney Grove School House
Park Shelter Reservation Information:
•Shelters are available for reservation from March 1 through October 31, and we begin taking reservations on March 1st as well. Outside that time frame, shelters are on a "First Come, First Serve" basis.
•Shelters are available as two options; full day reservation and half-day reservation. A full day reservation is 10am-9pm, the cost is $80.00. A half-day reservation is 10am-3pm or 4pm-9pm, the cost is $40.00. We do not offer custom hour blocks.
•Reservation can be made over the phone or online.
If you would like to reserve online you can do so by logging into your account, selecting 'Facility Reservation', inputting your search parameter in the left hand side, then selecting the desired shelter and following the prompts to complete the payment; you can select a half-day or a full day. Reservation fees are non-refundable and must be paid in full at the time of booking.
• A Special Use Permit is utilized for "extra amenities" or special functions you would like to have that may alter the normal use of the park. This can include (but isn't limited to) hosting a 5K or wanting to bring your own personal grill. If you have questions about this form and whether you will need it contact us.
Photo Gallery