Civitan Park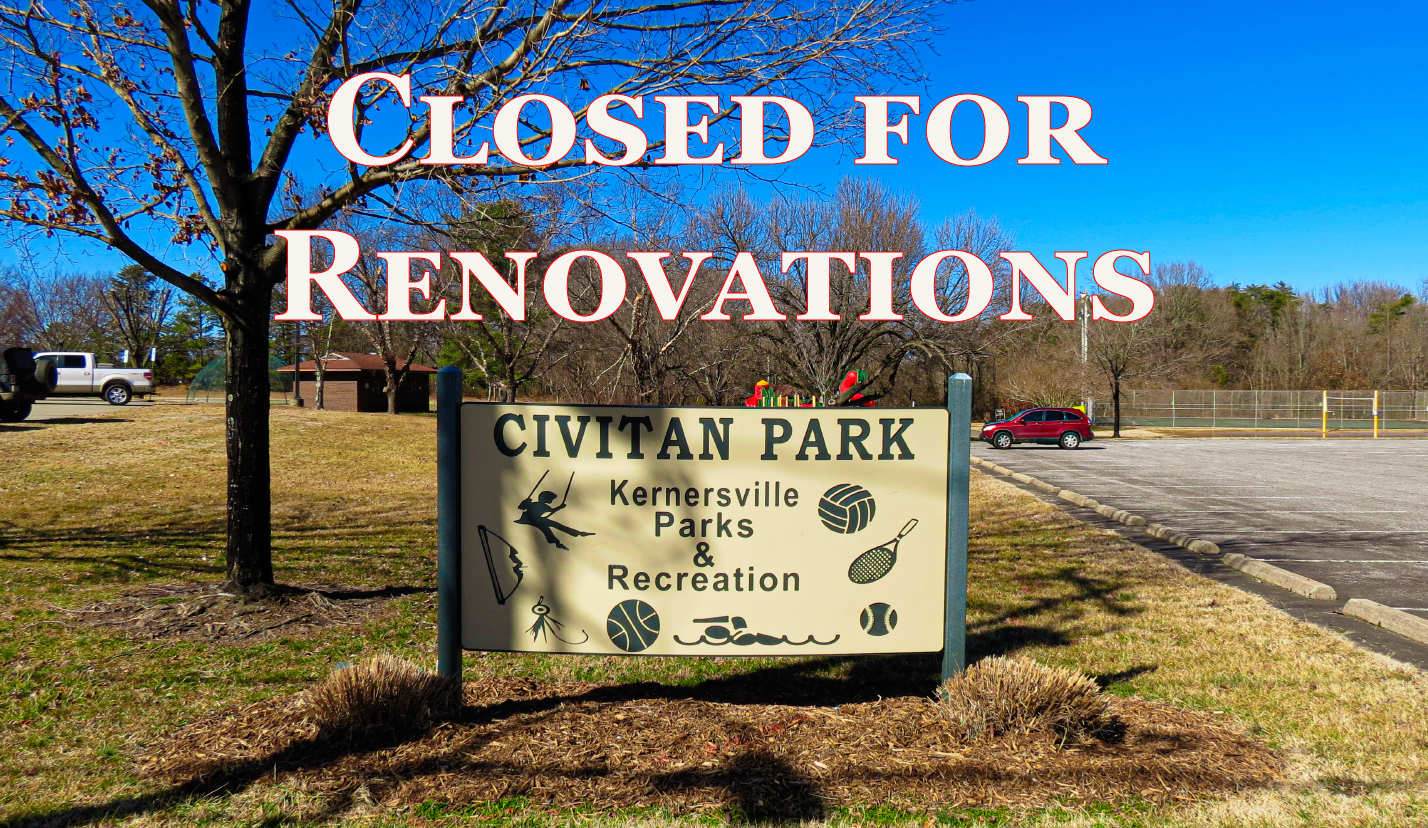 Park Amenities
CLOSED FOR RENOVATIONS
Built on a generous land donation by our local chapter of the Civitan Civic Club, Civitan Park has a great mix of active and passive amenities. This park is equipped to handle a variety of sports with 2 basketball courts, a ball field (softball/baseball), horse shoe pits and a sand volleyball court. If sports aren't your thing, is the perfect place to fly a kite, climb on the playground, have a picnic, walk a trail, or just lay on the grass and read a good book. This park has something for everyone!
Civitan Master Plan
The Town began a Master Planning process for Civitan Park in 2015.
In March of 2020 the Kernersville Board of Alderman approved the revisions of the site plan for Civitan Park renovations.
Site Plan
The new plan includes a redesigned walking trail & ballfield, four (4) tennis courts, three (3) pickleball courts, a basketball court, two (2) shelters, a 40-Yard Dash with additional challenge course & a Fitness Court sponsored by Novant Health.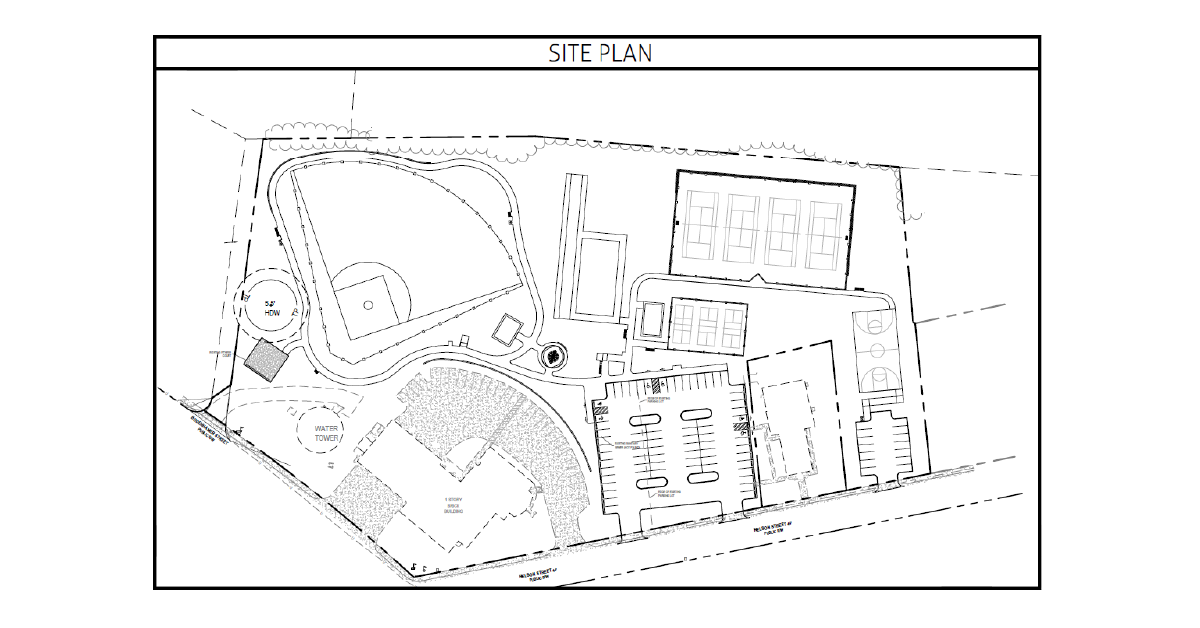 Novant Health Fitness Court
The Novant Health Fitness Court® can be used in thousands of ways to provide full-body functional fitness workouts for adults at any age and ability level.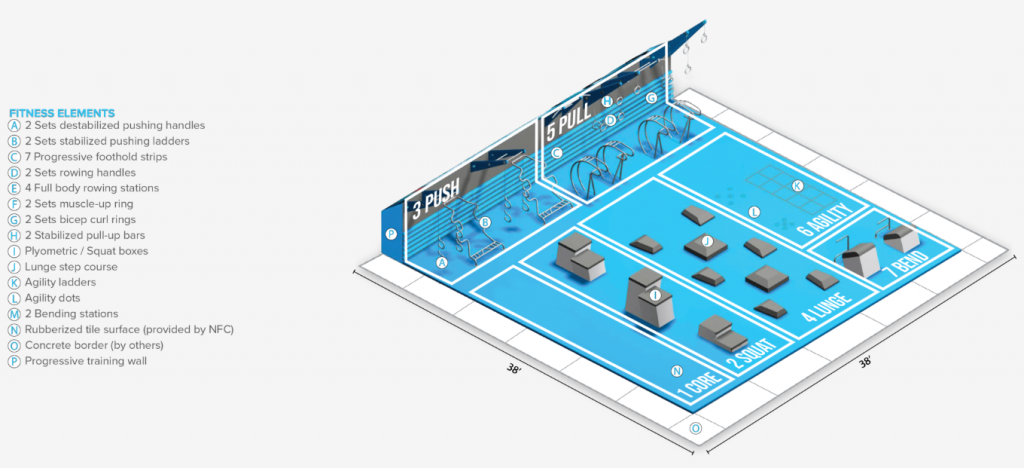 Learn more about Novant Health Fitness Court
Park Shelter Reservation Information
UPDATE: Civitan Park is closed this year, we look forward to them being available for the 2023 rental year.
Photo Gallery
New Photos coming soon!