Civitan Park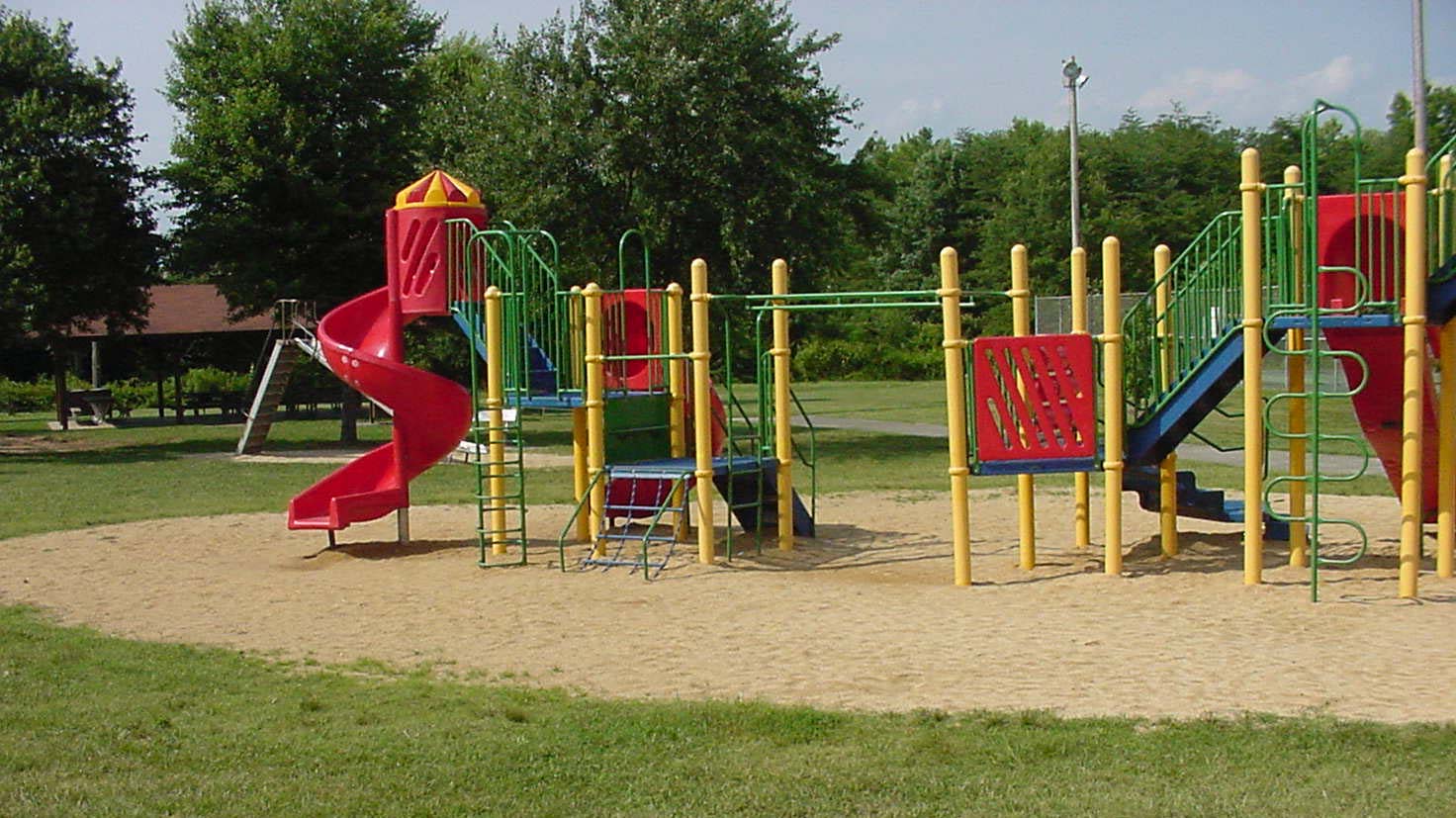 Park Amenities
2 Shelters

Shelter #1: 5 picnic tables, 2 large charcoal grills, 1 standard electrical outlet
Shelter #2: 6 picnic tables, 1 large charcoal grill, 1 standard electrical outlet

Sand volleyball court
Tennis courts (currently closed)
Horse shoe pit
2 Basketball courts
Ball field
Walking Trail
Restrooms
Playground
Built on a generous land donation by our local chapter of the Civitan Civic Club, Civitan Park has a great mix of active and passive amenities. This park is equipped to handle a variety of sports with 2 basketball courts, a ball field (softball/baseball), horse shoe pits and a sand volleyball court. If sports aren't your thing, is the perfect place to fly a kite, climb on the playground, have a picnic, walk a trail, or just lay on the grass and read a good book. This park has something for everyone!
Civitan Master Plan
The Town began a Master Planning process for Civitan Park in 2015. The core features of this park renovation will include an outdoor fitness area, six (6) tennis courts, two (2) relocated and renovated shelters & a relocated basketball court.
Park Shelter Reservation Information:
•Shelters are available for reservation from March 1 through October 31, and we begin taking reservations on March 1st as well. Outside that time frame, shelters are on a "First Come, First Serve" basis.
•Shelters are available as two options; full day reservation and half-day reservation. A full day reservation is 10am-9pm, the cost is $80.00. A half-day reservation is 10am-3pm or 4pm-9pm, the cost is $40.00. We do not offer custom hour blocks.
•Reservation can be made over the phone or online.
If you would like to reserve online you can do so by logging into your account, selecting 'Facility Reservation', inputting your search parameter in the left hand side, then selecting the desired shelter and following the prompts to complete the payment; you can select a half-day or a full day. Reservation fees are non-refundable and must be paid in full at the time of booking.
• A Special Use Permit is utilized for "extra amenities" or special functions you would like to have that may alter the normal use of the park. This can include (but isn't limited to) hosting a 5K or wanting to bring your own personal grill. If you have questions about this form and whether you will need it, contact us.
Photo Gallery