Kernersville Mountain Bike Park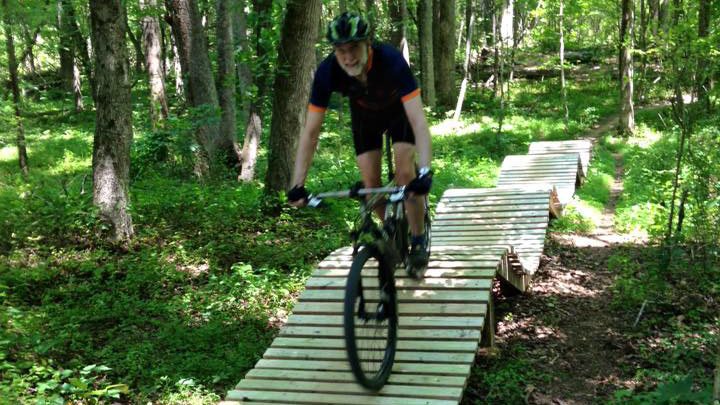 Kernersville Mountain Bike Park is 27 acres originally purchased as a landfill site for construction materials. In 2013, the Town of Kernersville was approached by the Kernersville Cycling Club to create a mountain bike park. This piece of property was identified as a prime location. The park has been developed through volunteer efforts, and the Kernersville Cycling Club. The course consist of a 3.9 mile trail that ranges from intermediate to advance. Future plans for further development are in place.
Kernersville Cycling Club helps keep you aware of the trails hours. Visit there website, here!
Photo Gallery