Softball
Join us at Ivey M. Redmon Sports Complex for one of the largest Adult NSA Sanctioned leagues in the Triad.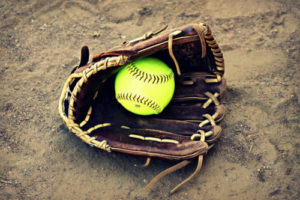 2021 SPRING SEASON INFO
Dates:
4/11/21 – 7/16/21
Days:
Women's League- Monday
Men's Leagues- Monday, Tuesday or Wednesday
Coed League- Thursday
Times:
Games at 6:30 – 10:30
Location:
Ivey M. Redmon Sports Complex
Season:
10 game Regular Season
Fee:
$425
Manager Meetings:
TBD
Registration:
Ends Monday, March 29
SCHEDULES- 2020 FALL 
Covid-19 Game Day Procedures
updated 10/6/20
We have compiled our guidelines below from NSA Softball requirements regarding return to play:
There will be an extra 15 minutes between games to allow for an easy transition. Example- The 6:30 game ends at 7:30; the next game will be scheduled at 7:45. Game times may be staggered to help maximize social spacing.
Teams/Players will not be able to congregate in the parking lot.
Face Coverings will be required in the courtyard and in the dugout area.
The dugouts will not be in use. Instead, there will be a designated team area outside of the dugouts. Hand sanitizer will be available at each designated team area. Please leave these team areas cleaner than you found them!
Social spacing is recommended at all times in the designated dugout area.
Spectators will be allowed. A Face covering must be worn while sitting on the bleachers or if social distancing cannot be achieved.
Please refrain from using shared equipment. Teams may use disinfectant on the balls.
Sunflower seeds are prohibited.
Normal KPRD rules will apply.
Bat checks will be taking place in a designated area in the courtyard.
Team captains must ask each team member of their roster the following screening questions. Answers are to be recorded by check mark on each scorecard beside each player's name.

Have you had a fever of 100.4o F or greater within the past 24 hours?
Have you had close contact with a confirmed positive, presumptive positive, or any possible source of COVID-19?
Do you have two or more of the symptoms listed below that are not associated with known seasonal allergies? Cough, Sore Throat, Chest Pressure/ Difficulty Breathing, Headache, Chills, Repeated shaking with chills, Newly developed loss of taste or smell
There will be only one scorecard per team. Scorecards will be available through the umpire on your assigned field. We recommend that you take a picture of your scorecard and share the picture via text to the opposing team's captain.
All safety precautions will be strictly enforced. Your team is expected to cooperate fully. The failure of any individual to cooperate will result in of that individual being expelled from the Ivey M. Redmon Sports Complex.
Additional modifications and safety procedures may be added as a result of future executive orders are issued by Governor Cooper.