Softball
Join us at Ivey M. Redmon Sports Complex for one of the largest Adult NSA Sanctioned leagues in the Triad.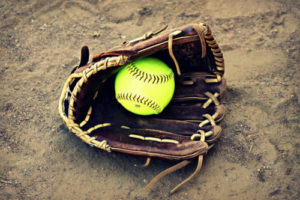 2020 FALL SEASON INFO
Dates:
TBD
Days:
Women's League- Monday
Men's Leagues- Monday, Tuesday or Wednesday
Coed League- Thursday
Times:
Games at 6:30, 7:30, 8:30, 9:30pm
Fee:
$410/team ($425 after TBD if spots are available)
Registration: 
Team Registration
TBD
Manager's Meeting: 
Kernersville Recreation Center
TBD
Schedules will be posted after the Manager's Meeting
SCHEDULES- 2020 SUMMER 
MONDAY

WOMEN'S LEAGUE

RED, WHITE & BLUE LEAGUE

TUESDAY

WEDNESDAY

THURSDAY
Covid-19 Game Day Procedures
updated 6/30/2020
We have compiled our guidelines below from NSA Softball requirements regarding return to play:
You will be allowed to enter the courtyard at 6:00 for the 6:30 game for any later game you will only be allowed to enter 15 minutes before your scheduled game. This is to ensure the players before you have time to exit the designated dugouts. At the time you enter, your temperature will be taken and it will need to be 100.3 or below.
Entrance into the courtyard will be on the left side of the scoretower, this is the side closest to the playground and field 3. The exit will be on the right side, near field 1. When using the restrooms please keep this one-way route in mind when returning to the field.
There will be an extra 15 minutes between games to allow for an easy transition for social spacing. Example- The 6:30 game ends at 7:30; the next game will be scheduled at 7:45. Game times may be staggered to help minimize the wait time and to help social spacing.
Teams/Players will not be able to congregate in the parking lot.
Teams will be limited to only 12 players per night, which includes the scorekeeper. Spectators will not be allowed even if they are included in the 12. Only players and scorekeeper will be permitted. We are limiting the number of people per field to 25 or less (12 per team and the umpire).
Normal dugouts will not be in use. A designated area outside of the dugouts will be used. Hand sanitizer will be available at each dugout. Please leave the dugout area cleaner than you found it!
Social spacing is recommended at all times in the designated dugout area.
Please refrain from using shared equipment. Teams may use disinfectant on the balls.
Sunflower seeds are prohibited.
Normal KPRD rules will apply.
Bat checks will be taking place in a designated area outside of the courtyard the first week games are played. After the first week, it will take place inside the courtyard.
All safety precautions will be strictly enforced and your team must cooperate fully. Failure to cooperate will result in you being ask to leave Ivey M. Redmon Sports Complex.
Additional procedures may be added for your safety and the safety of others.
Face Coverings will be required in the courtyard and in the dugout area.