Women's Adult & High School Lacrosse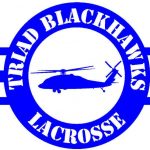 Triad Blackhawks Lacrosse has turned over administration of their adult and high school programs to the Town of Kernersville Parks & Recreation Department. Our mission with this partnership is to continue to provide a quality recreational lacrosse program and leagues for adult and high school age kids.
Please note that Kernersville may, in their discretion, move players among age classifications based upon physical size, skill, and maturity. All such decisions will be made in the interest of the player and player development.
Kernersville may reject a registration or suspend or dismiss a player if it is determined that past or current attitude or behavior makes that player unsuitable for the program.
Misrepresentations made in the registration process and violations of the Code of Contact are grounds for suspension or dismissal from the program without refund.
Games will be played at Ivey M. Redmon Sports Complex or Cash/Bagley Sports Complex.
All Fees are non-refundable after the schedules have been published.
No registration is complete until payment has been made.
Kernersville Parks & Recreation welcomes players of all experience levels, including new players.
WOMEN'S (ADULT / HIGH SCHOOL) LEAGUE
2022 FALL SEASON INFO
Dates:
Sunday, September 17 – Sunday, November 13
Days:
Sunday
Times:
10:00 – 12:00
Location:
Ivey M. Redmon Sports Complex
Season:
9 weeks
Age:
Adults and High School
Fee:
$45
Registration:
This league has been canceled due to low registration.
Please check back in March for information on the spring/summer league. 
REGISTRATION
RULES
Code of Conduct
Coaching Philosophy
INCLEMENT WEATHER
COVID-19 GUIDELINES
ADAPTIONS & MODIFICATIONS