We are hosting the Bridging The Triad here in Kernersville! Feel free to stop by the Kernersville Recreation Center to pick up your free packet. Not close to Kernersville? We have additional locations throughout the Triad to grab your packet from as well.
Upon pickup you will be provided a packet with all the materials needed to participate, the rules, and you will need to provide your contact information so we can schedule your bridge breaking date.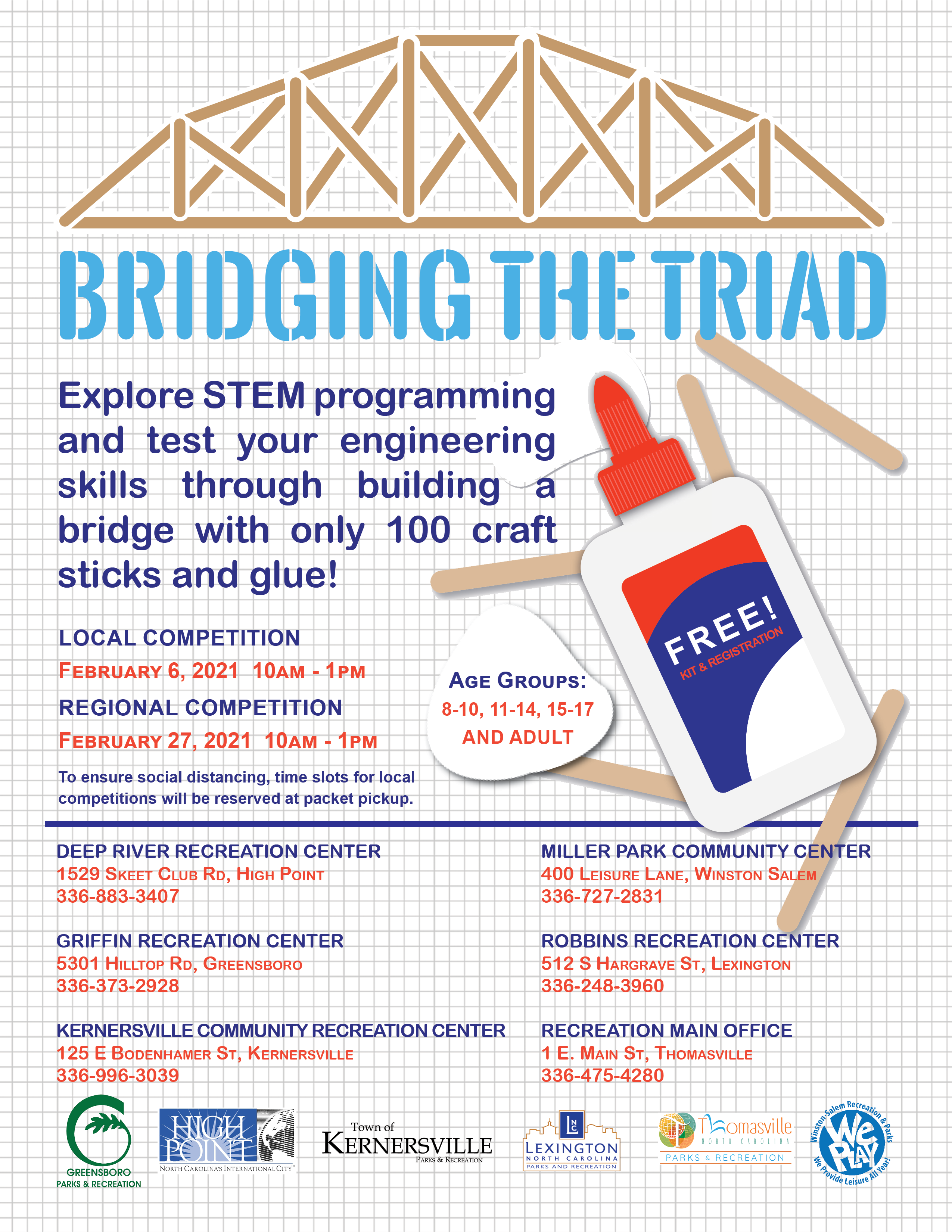 We will keep you updated with the latest guideline, to ensure you can participate safely, as they are released.