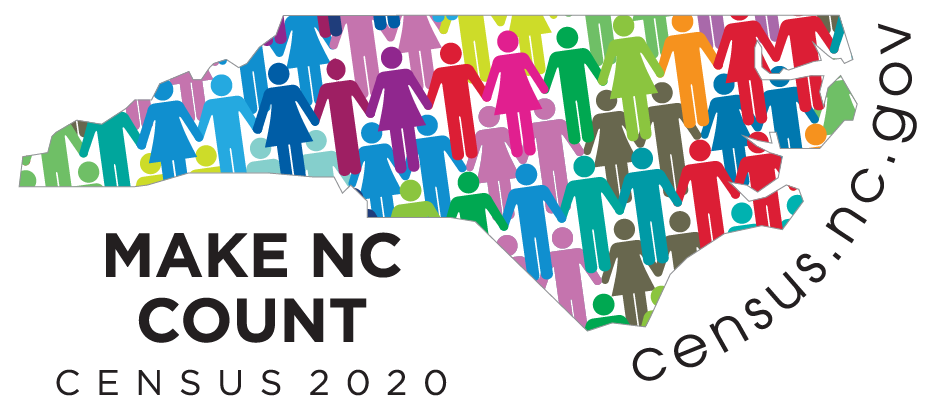 Completing the survey is quick and easy to do. You can complete your Census questionnaire online, by phone or on paper, by using your phone, tablet or computer, or simply grabbing a pencil or pen. Spending less than 10 minutes on what can impact your community in the next 10 years.
Completing the Census helps provide data that can attract new businesses and jobs. The data also informs where over $16 billion in federal funding is spent each year in NC and our communities. Money for things like roads, schools, housing and other economic and social programs and services. The community benefits from building and maintaining those elements along with public safety, and emergency preparedness initiatives.
Be sure you #MakeNCCount. You can still complete your Census questionnaire.
Census Timeline:
February 2020 – Group quarters counts begin (assisted living / college dorms)
March 12, 2020 – Public response begins
April 1, 2020 – Census Day
August – October 2020 – Non-response follow-up
October 31, 2020 – End of data collection
April 30, 2021 – Census counts delivered to U.S. President (Pending Congressional Approval)
July 31, 2021 – Deadline for redistricting counts to be sent to states (Pending Congressional Approval)
For more information visit the North Carolina Census informational page, here.