Our second Virtual Program is here!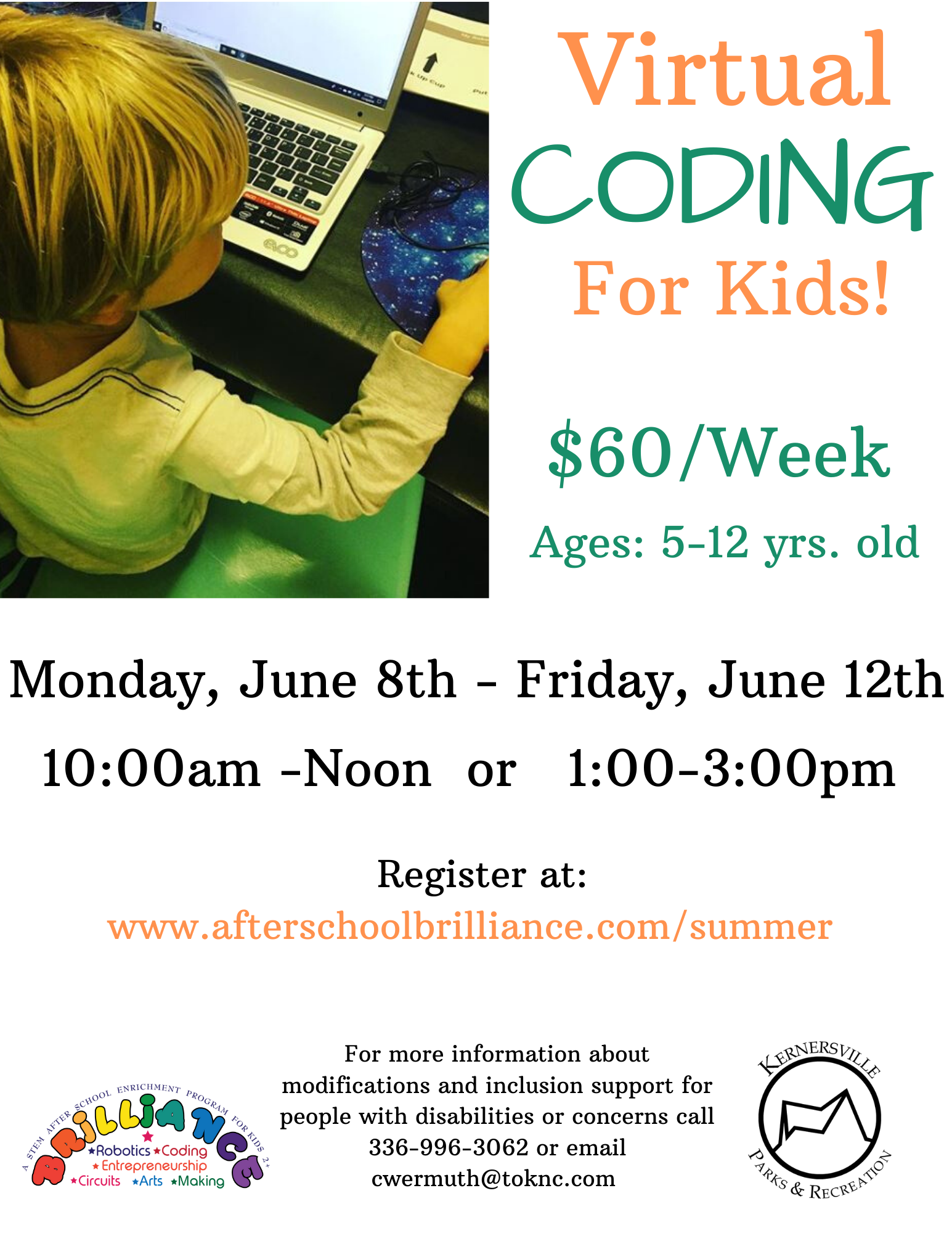 We are working with After School Brilliance to offer this awesome Virtual Coding class! We will teach the basic of coding through fun games. Don't know if this is for you? After School Brilliance has a beginners walk-through video that give you an idea of the information we will cover. https://youtu.be/fAXSz-WgTa0
It is a one week online camp, there are two times offered; you can register for the 10AM Course or the 1PM Course. Questions? Call us at 336-996-3062!