July is Parks & Recreation Month!
Since 1985, America has celebrated July as the nation's official Park and Recreation Month. Created by the National Recreation and Park Association (NRPA), Park and Recreation Month specifically highlights the vital and powerful role local park and recreation professionals, such as our staff, play in building stronger, more vibrant and more resilient communities all across the country. NRPA encourages all people that support parks and recreation to share their park and recreation story on social media using #OurParkAndRecStory.
Programs & Events
Parks are at the center of so many experiences and memories — moments that park and recreation professionals help make happen. Our local parks are often our first experiences in nature, our introduction to a favorite hobby or physical activity. They are places to gather with friends and family, spaces to celebrate life's special moments, spots of respite and healing, sites that connect us with essential community services, and so much more. July is the perfect time to see what your local parks and recreation have to offer and share your stories about what parks and recreation mean to you. Take a look at the calendar below to see what we have for the month!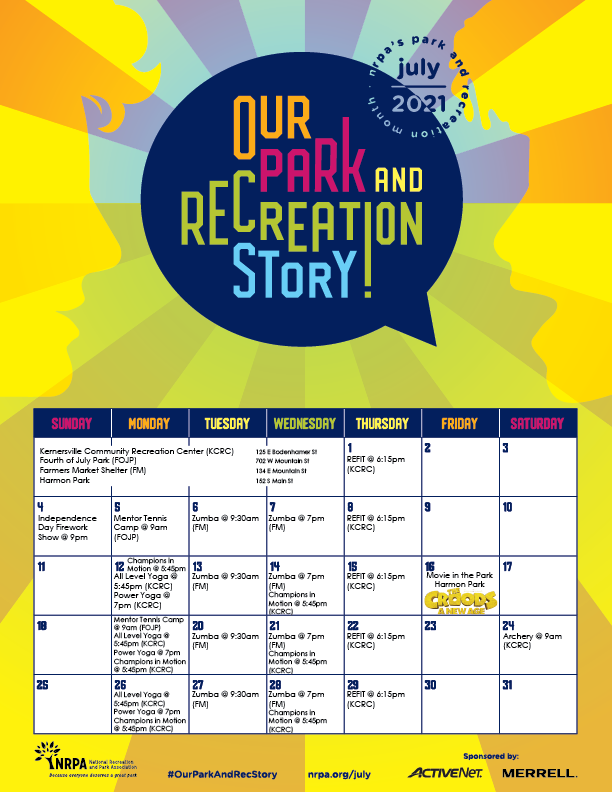 Civitan Park
We also have a park renovation going on at Civitan Park. The last time the park was updated, was in 1986 so we are excited for what's to come! The new plan includes a redesigned walking trail & ballfield, four (4) tennis courts, three (3) pickleball courts, a basketball court, two (2) shelters, a 40-Yard Dash with additional challenge course & a Fitness Court sponsored by Novant Health. These amenities are features for teens and younger adults, as this is a area we were lacking found through our needs assessment years prior. The projected completion date is Fall 2022.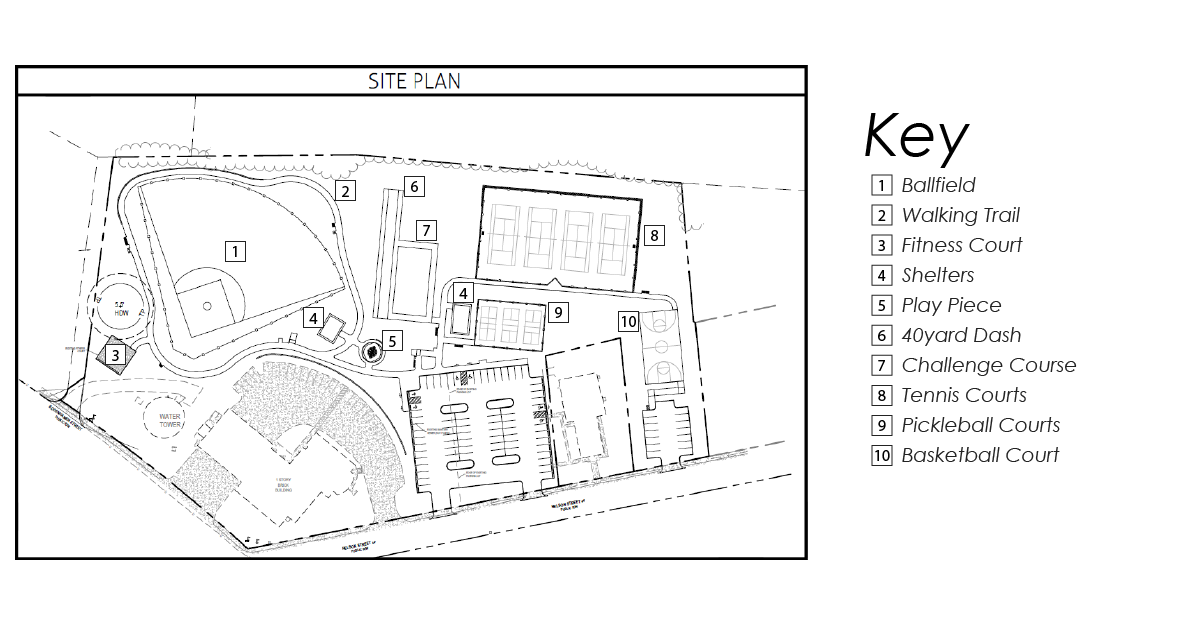 If you have any additional questions, give up a call at 336-996-3062.